Thanks for taking up the Parker torch. The official Parker forum might be gone, but the Parker Party can Proceed here.
It's not often that I get to be first at anything
so I'm the first poster here.
Being the first poster is cool, but I also want to make the post useful to others, so here goes...
My Dragonfly switch died, the one that switches either the mag pickups, piezo pickup or both. I had a devil of a time replacing it, only because when someone on the old Parker forum told me what I needed, I misunderstood.
I found this heavy duty SPDT switch, it fits, and it's working fine. (right click and open in new tab if interested)
https://www.amazon.com/Gardner-Bender-G ... =8-1-fkmr0
It's a little stiffer, and it's nickel colored, which doesn't bother me at all.
I replaced the switch on my custom DF522NN (NN for Notes Norton) Maxxfly (the one on the right)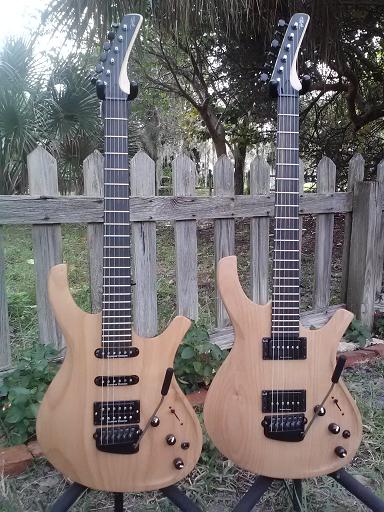 There I got the first DF picture here too
--- I'm on a roll.
The DF522NN has Parker P-Rail Pickups with triple-shot rings. On the rings are two slide switches that enable the pickups to sound like P90s, Rails, Series Humbuckers or Parallel Humbuckers. The Rails are a little weak in output, but if you put both pups on rail it is a very Strat-ish sound. The P90 is about 99% soapbar (a little thinner) and the humbuckers sound nice.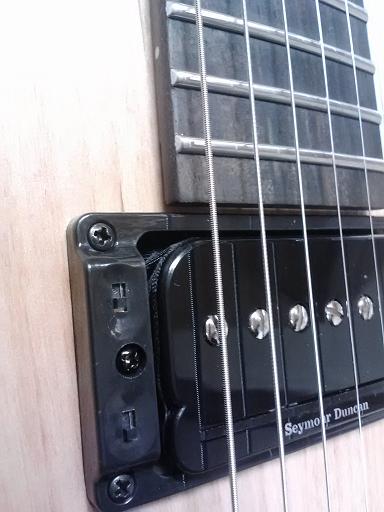 I highly recommend these pickups, it is like having a "Swiss Army Knife" of guitars.
OK enough rambling, party on people.
Notes